Let's Invent The Future Together
At iCubes, we believe that happy and healthy employees are the key to success. That's why we prioritize overall organizational health, from our collaborative work environment to our competitive benefits package. We're more than just a company – we're a family. And we're looking for talented, creative, and self-driven individuals to join us!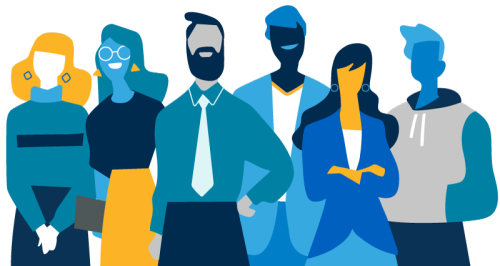 We believe our competitive edge is the quality of our team.
As we grow, we are determined to hire and develop the best people who seek continuous innovation and persistent customer focus.
Why Choose Us?
We believe that a work environment that facilitates the well-being of our people is key to enabling them to give their best. We make conscious efforts to achieve this goal and facilitate positive changes with an enjoyable atmosphere.
Friendly Work Environment
We believe that a work environment that facilitates the well-being of our people is key to enabling them to give their best. We have opened the doors to freedom and flexibility for our people by offering them a better work-life balance.
Paid Vacation
We are committed to supporting them in their efforts to grow both personally and professionally. We believe that employees should be able to enjoy a well-deserved vacation. That's why we offer paid vacation time to all of our employees. We understand that personal time off is important, to enjoy a stress-free vacation time.
Communication
We believe that effective communication is essential to maintaining a cohesive and productive team. That's why we hold regular meetings with the entire team to keep everyone up-to-date on new clients, new hires, and recent successes.
Fitness & Wellness
We take care of our employees' fitness and wellness because we know that a healthy workforce is a productive workforce. We are committed towards it.
Performance Bonus
iCubes offer performance bonuses to their employees. iCubes provides these bonuses as a way to show their appreciation for their employees' hard work and dedication.
Learning & Development
It's not just about the day-to-day. We want our employees to explore their interests and stretch themselves outside of what they think is possible, which in turn makes us all better for it.
Sabbatical
We understand that our employees are our most valuable asset. That's why we offer a variety of programs to help them balance work and life, including sabbatical leaves.
Open Door Policy
Our doors are always open to new ideas, new perspectives, and new people. We believe in fostering an environment of openness.
Happy Hours
We believe that happy employees lead to a successful business. We offer regular happy hours where our team can get involved in fun activities and blow off some steam.