Search Engine Marketing Consultant
Do you want to increase visitors or traffic to your website? iCubes is the #1 search engine marketing consultant or company, and we can help you get more website visitors through organic search engine results. We have a team of search engine marketing consultant or experts who know how to improve your website's ranking on Google and other major search engines. Once you start getting more visitors from the search engines, you'll see a big jump in sales and conversions. Let us show you how easy it is to get started – call us today for a free consultation. Request a proposal from iCubes today!
Search Engine Marketing Process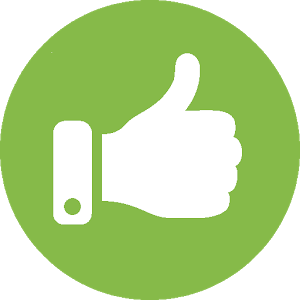 Identify Your Goals And Objectives
Here at iCubes, we begin the search engine marketing process by identifying your goals and objectives. This helps us to understand what you're looking to achieve with your marketing campaign. We then research your target market and create a strategy to effectively reach them. We also take into account your budget and resources when developing the campaign. Once the strategy is in place, we implement it through a variety of tactics, including search engine optimization, paid search advertising, and social media marketing. Our goal is to help you reach your desired results in an efficient and cost-effective manner.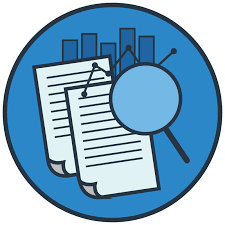 Research The Competition
We always believe in researching the competition. This is absolutely essential in order to develop an effective strategy. If we don't know what our client's competitors are doing, we can't hope to beat them at their own game. We start by looking at their website and seeing what they're doing right and what they're doing wrong. We also look at their social media presence and see how they're connecting with their audience. Once we have a good understanding of our client's competitors, we can start to develop a plan that will help them outrank their competition.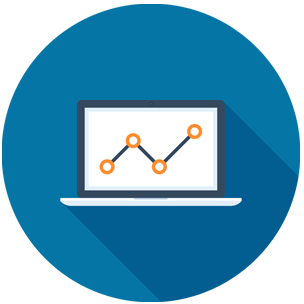 Keyword Research & Analysis
The aim of keyword research is to identify the key phrases that are most relevant to your business and which are being used by potential customers when they search for products or services like yours. Once you have identified these key phrases, you can then focus your SEO efforts on optimizing your website for these search terms. In addition to help ing you improve your website's search engine ranking, keyword research can also help you to better understand your customers' needs and preferences. As such, it is an essential part of search engine marketing strategy.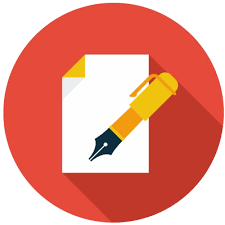 Reporting
Reporting is an essential part of the search engine marketing process. A good search engine marketing consultant or agency will provide regular reports that show the progress of your campaign and how it impacts your business goals. The report should include detailed information on the keywords that are being targeted, the position of your ads on the search engine results pages, the click-through rate, and other relevant metrics. In addition, the report should offer insights and recommendations on how to improve your campaign. By reviewing reports on a regular basis, you can ensure that your search engine marketing campaign is on track and making a positive impact on your business.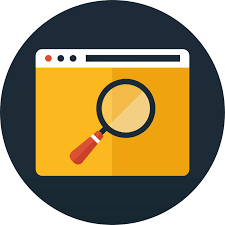 Evaluation & Analysis
When you are looking to improve your search engine marketing results, it is important to have a clear understanding of what evaluation and analysis entail. This process involves taking a close look at your current SEM strategy and performance in order to identify areas that could be improved. Once you have a good understanding of where your weaknesses lie, you can then start to develop a plan for how to address these issues. An experienced search engine marketing consultant or agency can be invaluable in helping you to carry out this process effectively. They will possess the knowledge and expertise necessary to help you identify the areas that need improvement and then develop a plan of action to get your campaign back on track.
Ads Creation & Landing Page Development
Ads Creation & Landing Page Development is a process that search engine marketing consultant or firms use to create effective ads and landing pages that will help their clients' websites rank higher in search engine results pages. The first step in this process is to research the client's business and target keyword phrases. Once we have a good understanding of the client's business, we can begin to create targeted ads and landing pages. To create an effective ad, we will carefully select keywords that are relevant to the client's business and that are likely to be searched for by potential customers. We will then write ads that are clear, and concise, and that include a call to action. We also work on creating an effective landing page.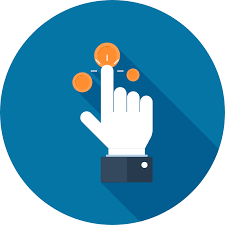 Campaign Execution & Monitoring
We execute the campaign. The search engine marketing process is not complete without ongoing monitoring and reporting. This allows businesses to track their progress and make necessary adjustments to their search engine marketing strategy. By regularly monitoring and fine-tuning their campaigns, businesses can ensure that they are getting the most out of their search engine marketing efforts.
If you have any questions about our search engine marketing services or would like a free quote, please contact us.
Why Choose iCubes?
Proven Track Record
We have a proven track record in delivering successful search engine marketing campaigns for our clients.
Team of Experts
We are experts in all aspects of SEM, from keyword research to optimization to campaign tracking and analysis.
Most Effective SEM Techniques
We use only the latest, most effective search engine marketing techniques to get your website the best possible results.
Dedicated
We are dedicated to providing our clients with the best possible service and results.
Happy Customers iCubes was great to work with. They completed project as requested. Communication was excellent. I will definitely use your services again.
- Moses Nueman - Thanks a lot for splendid work and advice! Nice and prompt communication. Would definitely like to work with you in the future.
- Glib Kozak - It was wonderful working with with iCubes! This is our second time working with iCubes. It's always great to work with someone who knows what they're doing - they communicated well and performed the task efficiently and timely! I will…
- Rachel Leonhart - iCubes did an excellent job for us! Highly dedicated to work and always reachable. Team did provide us with quality work and also did some extra work according to what we had requested. I think you should give a try!!…
- Ramon Sommerhalder -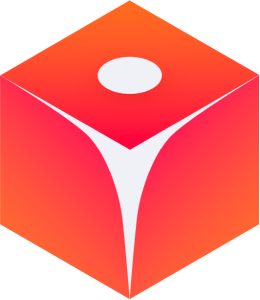 We've driven over
789876
leads for clients.
Discover how we can help your business grow.