Dental SEO Expert
Read this horror story carefully, please…
It was a day like any other for Dr. Smith, the dentist at Main Street Dental Clinic. 
He had spent years building his practice and providing quality care to his patients, but lately, he had been feeling frustrated about getting new patients. He also wanted to reach new patients and aware people of him. 
One day his friend suggested he should have a strong online presence for his personal brand. He told him that 90% of patients search on the internet for the dentist and if he is not building a strong presence online he is missing a gigantic opportunity. After knowing this, Dr. Smith started searching for the best dental SEO services provider.
But no matter how hard he looked or how much research he did on dental SEO services, all of them seemed too expensive and none of them were able to provide concrete results. 
Desperate for solutions, Dr Smith decided to take matters into his own hands and try some free marketing strategies such as creating blog posts with helpful content.
He worked diligently each day writing blog posts on topics related to dentistry and promoting them through various social media platforms; however, nothing seemed to be working out for him as far as getting more clients or increasing visibility online went. It felt like an uphill battle that was going nowhere fast…
Finally, Dr. Smith decided to invest in a dental SEO expert or dental SEO services but quickly found out that not all providers are created equal – some were cheaper but produced no real results while others promised great things yet delivered nothing of value at all! All this wasted money led Dr. Smith down a discouraging path.
This is the end of the story. I know the end of this story is quite disappointing. Don't worry! We, at iCubes( a dental SEO expert), don't want to go down the same path as Dr. Smith went.
Search Engine Optimization for Dentists
What is SEO?
SEO for dentists is all about optimizing your website and web content so that you can rank higher in search engine results pages (SERPs) for relevant keywords and phrases. This means improving your site's architecture, on-page content, off-page link building, and technical SEO. It can be a lot of work, but if done correctly, SEO can help you attract more patients from organic search traffic.
How SEO can enhance your dental business?
Search engine optimization (SEO) is a powerful tool for dentists to expand their reach and increase patient engagement. With the right strategy, SEO can help dental practices create an online presence that drives more traffic and leads to more patients. Let's take a look at some of the ways SEO can help enhance the business of dentists.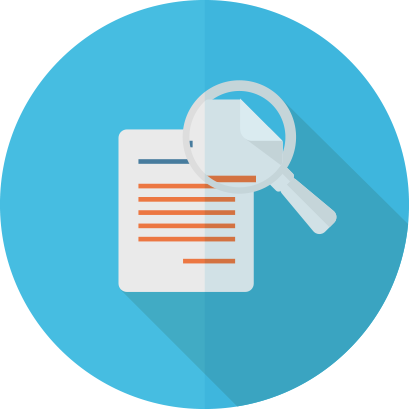 Increase Visibility
One of the main benefits of using dental SEO is that it can help drive more organic traffic to their websites. This means that potential patients are more likely to find your practice when they search for terms related to dentistry in Google or other search engines. To do this, you need to use keywords and phrases that are commonly used by people searching for dental services in your area, as well as optimize your website's content, titles, and meta descriptions with these keywords. Doing this will make your website easier to find on search engine results pages (SERPs).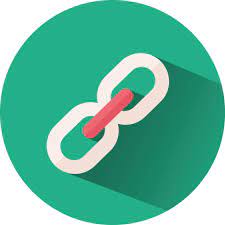 Connect with Patients
SEO can also be used to connect with potential patients by creating content tailored specifically for them. For example, if you want to target people who are looking for teeth whitening services in your area, you could create a blog post about teeth whitening tips or advice on how to choose the right teeth whitening product. By adding relevant keywords throughout the content and optimizing it for SERPs, you'll be able to attract more people looking for these services and establish yourself as an expert in teeth whitening.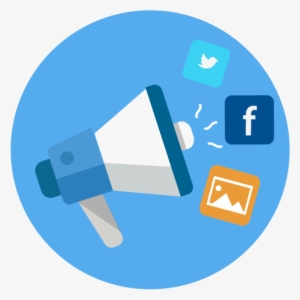 Create Brand Awareness
Another way SEO can help enhance the business of dentists is by creating brand awareness. By optimizing your website and creating content related to dentistry, you'll be able to showcase your expertise and build trust with potential patients. You can also use social media platforms such as Facebook, Twitter, and Instagram to promote your brand and interact directly with potential patients. Doing so will not only increase visibility but also create a lasting impression on those who come across your practice online.
Is Dental SEO Important?
Yes, dental SEO is important. 90% of people search for dental services online, and if your dentist's website isn't optimized properly, they may not be able to find you. A dental SEO expert can help your website rank higher in search engine results pages, which means more people will see it and be likely to visit your practice.
Dental SEO Audit
We execute a detailed audit to determine requirements and review this with you in a 1:1 session with one of our Dental SEO experts:
Competitive Research

On-Site SEO Audit

Off-Site SEO Audit

Technical SEO Audit

Content Audit

Effective Dental SEO Strategy
Our professional dental SEO services are completely customized to your company's needs. We start with a thorough examination of your website's structure, strengths, and weaknesses. This is the foundation of an effective SEO strategy.
Strategy & Execution
We begin the implementation of dental SEO strategies after we have completed our in-depth analysis of the business. iCubes, a dental SEO expert, provides a wide range of dental SEO services and campaigns, but the general execution flow is as follows:
Comprehensive Keyword Research

Competitive Keyword Research

Create Content Strategy

On-Site SEO

Keyword Placement & Optimization

Technical Dental SEO

Build Authority (Citations / Links)

Supportive Content

Custom Weekly & Monthly Success Reporting on Dental SEO Services
Dental SEO Deliverables
Content

Links / Citations

Custom Weekly & Monthly Success Reporting

Planning Sessions

Weekly & Monthly Dental SEO Tasks Breakdowns

Transparency of Project Management

Reporting Review Discussions
What's Included in our Dental SEO Audit & Services?
An audit is an analysis of your website that evaluates elements like performance, user experience, and content to identify areas where improvements can be made. With a comprehensive dental SEO audit from iCubes( dental SEO expert), you get an in-depth look at how you can maximize your website for search engine visibility. Let's break down what's included in our dental SEO services and audit.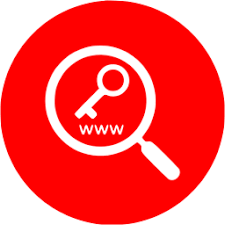 Keyword Research
Our dental SEO audit starts with keyword research. This process involves identifying the words and phrases that prospective patients are likely to use when searching for a dentist online. We then use these keywords throughout your website content to ensure your practice appears prominently in relevant searches. This helps make sure that people looking for a dentist in your area see your website first—and increases the chances they will book an appointment with you.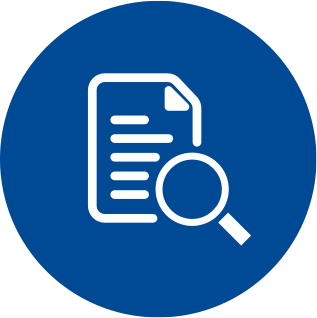 On-Page Optimization
Next, our dental SEO expert team performs an on-page optimization review of your website. This includes making sure that page titles and descriptions are optimized for search engines, as well as ensuring that all images have alt text tags so they can be found by search engine crawlers. We also review all pages of your website for broken links, duplicate content, and other potential issues that could hurt its search engine rankings.

Competitor Analysis
To get an even better understanding of how you can improve your website's performance, we also compare it to those of similar practices in the area. By analyzing what other successful dentists are doing with their websites, we can identify areas where you can gain an advantage and optimize accordingly.
Backlink Building
Backlinks are important elements of a successful SEO strategy because they help increase credibility and trustworthiness. Backlinks link back to other credible websites that provide relevant information about the topic at hand. For example, if you have a blog post about tooth decay prevention, we will find high-quality sources related to the topic and link back to them within your post as additional resources or references. This helps build trust with both search engines and prospective customers because they know that you are providing accurate information backed up by reputable sources.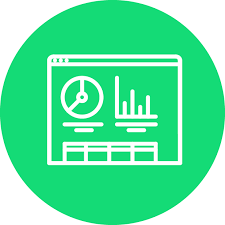 Content Creation & Optimization
Strong content is necessary in order for your website to stand out from the competition. Content needs to be interesting, informative, engaging, and optimized for keywords so that it ranks well on Google Search Results pages (SERPs). Our dental SEO expert team will analyze your existing content and optimize it using appropriate keyword research so that it reaches more people who may be interested in utilizing your services as a dentist. Additionally, we will work with you to create original content tailored specifically towards potential customers so that they receive the information they need regarding dental SEO services without having to search elsewhere on the web.
ROI you should expect
Return on investment (ROI) is a method for calculating the relationship between SEO campaign expenditure and SEO campaign success. To get a reasonable return on your investment, you must calculate your company's financials after carefully planning your marketing campaign. You should expect to get more out of the campaign than you put in, or the whole thing will be for naught.
However, you should also ensure that your expectations are realistic and proportionate to the size of your business; a small or mid-sized business will not experience the same increase in clientele as a large business. You should expect a significant ROI that corresponds to the size of your business.
How can the effectiveness of dental website SEO be measured?
You can measure the results of dental website SEO by tracking website visitors, leads generated, and sales.
You can track website visitors by using a web analytics tool like Google Analytics. You can track leads generated by setting up lead capture forms on your website and then tracking the number of leads that are generated from your website traffic. You can track sales by setting up eCommerce tracking on your website and then tracking the number of sales that are generated from your website traffic.
A dental SEO expert or firm can reveal to dentists how to measure accurately how many people discover their website via Google and finalized appointments online. KPIs or Key performance indicators are how we measure the effectiveness of your dental SEO campaign. This is how we determine what we are doing is right and where we need to make changes if something is not yielding results in the campaign. Below mentioned are the most crucial KPIs for your SEO campaign:
Organic Traffic
These are the website visitors who use Search Engine Result Pages or SERP.
Client Growth
This is the final goal of your SEO campaign.
Bounce Rate
The frequency with which visitors leave your website. The bounce rate will be high if people are not staying on the site for longer.
Keyword Ranking
If there is an improvement in keyword ranking means more website visitors or traffic.
Pages per session
The number of pages visited by a user in a single session.
Tracking your Dental Company's Growth
It is critical to monitor how the dental SEO campaign is affecting your company's growth. Using a variety of tools, we can determine which aspects of the campaign are most effective and make changes to those that aren't:
Form Tracking: A contact form allows us to determine where the client who filled out the form is located, allowing us to create strategies tailored to that region.
Phone tracking: It enables us to determine which aspects of the campaign caused clients to find you and want to contact you.
Ranking Reports: This method is optional, but if you want to know where your website ranks in search engines, a ranking report can help.
Traffic Reports: Using a variety of tools, we can determine how much traffic your website receives on a weekly, monthly, quarterly, or yearly basis.
SEO Best Practices for Dentists
With the right strategies, you can make sure that potential patients have no trouble finding your practice online. Here are 7 of the best SEO practices for dentists.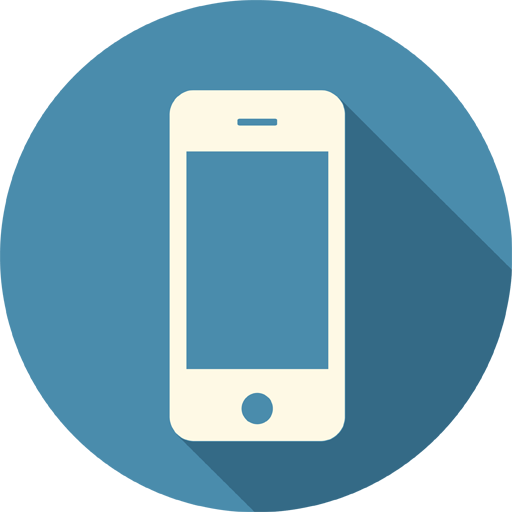 Optimize Your Website for Mobile Devices
Today, more people than ever are searching for information on their mobile devices. That's why it's important to make sure your website is optimized for these devices. Make sure all of your images, videos, and other media files are optimized so they load quickly on mobile devices. You should also ensure that your website is easy to navigate on small screens and that the content is easily readable without zooming in or out.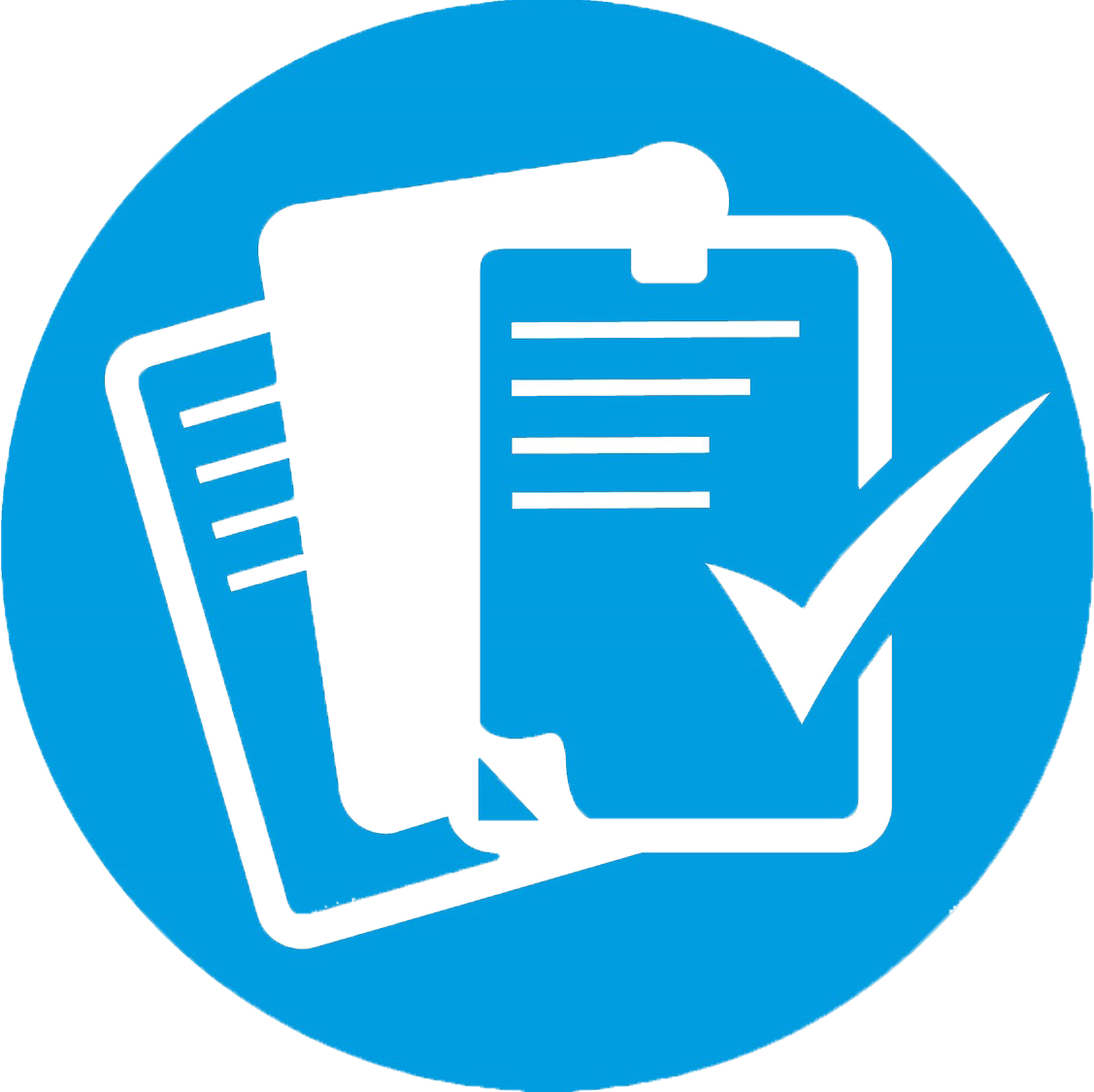 Claim Your Google My Business Listing
Google My Business (GMB) is a free tool offered by Google that allows businesses to manage their online presence across Google products such as Maps and Search. By claiming and optimizing your GMB listing, you can help potential patients find your practice more easily when they search for "dentist near me." Make sure that all of your contact information is accurate and up-to-date, as well as any other relevant details about your practice such as services offered or office hours.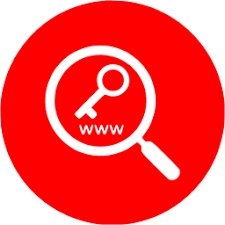 Utilize Local Keywords
When creating content for your website or blog, consider using local keywords to attract potential patients from nearby areas. For instance, include words like "dentist in [your city]" or "dental care [your city]" throughout your content to help boost its rankings in local searches. You can also use long-tail keywords like "best dental clinic near [your city]." Additionally, be sure to link back to related pages on your own website whenever possible. This will help boost both rankings and user experience at the same time!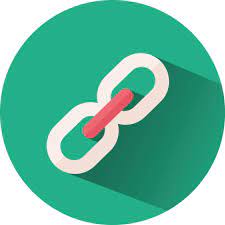 Build Quality Backlinks
Backlinks are links from other websites that point back to yours; they serve as a signal of trustworthiness and relevance in search engines' eyes. To build quality backlinks, reach out to relevant sites within your niche (such as dental blogs) offering valuable content with links pointing back to yours in return. This will help improve both authority and visibility while driving more organic traffic from external sources. Be sure not to spam these sites with irrelevant requests! Create a User-Friendly Website
Having a user-friendly website is essential for successful SEO. Make sure your website is easily navigable and provides relevant information about your services. Include clear calls to action and make sure all of your contact info is easy to find. This will give visitors a positive experience and encourage them to come back or contact you directly.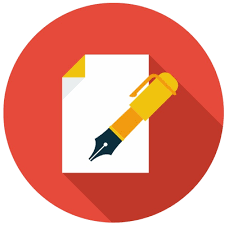 Optimize Your Content
Content optimization is one of the most important aspects of SEO for dentists. Make sure each page on your site has keyword-rich content that's informative, engaging, and relevant to what people are searching for when they look for dentists online. And don't forget about including keywords in meta tags, title tags, headers, etc., as well as images and other media!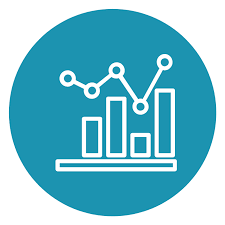 Track Your Progress
It's important to track the progress of your SEO efforts so you know what's working and what isn't. Use tools like Google Analytics or SEMRush to track how much traffic specific pages are getting from organic searches and if those numbers are increasing over time. These tools will also provide insights into which keywords are performing well so you can adjust accordingly if needed.
How to Optimize On-Site SEO for your Dental Business
As a dentist, you know that the key to success is getting more patients. But how do you do that? One of the best ways to get more visibility is through on-site SEO—or Search Engine Optimization. Optimizing your website for search engines can help people find your dental practice when they search online, and it's an easy way to boost your business's visibility. Let's take a look at some tips for optimizing on-site SEO for your dental practice.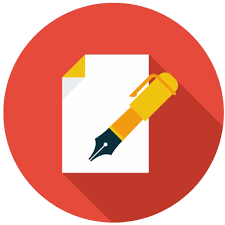 Create Quality Content
Content is king when it comes to SEO, so make sure you have plenty of quality content on your website. This doesn't just mean writing blog posts; it also means including information about yourself, your team, and the services you offer. Make sure that all of this content is up-to-date and accurate, too—stale or incorrect information can hurt your rankings in search engine results pages (SERPs).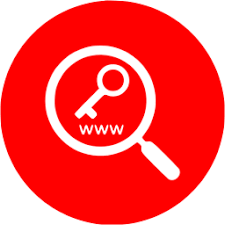 Focus on Keywords
Using specific keywords in your website's content will also help optimize its SEO. Remember to use words or phrases that people would use when searching for a dental practice like yours. It's also important to use keywords throughout the page—from headings and titles to body copy and even image captions. Just make sure not to overuse them! Too many keywords can actually cause problems with SERP rankings.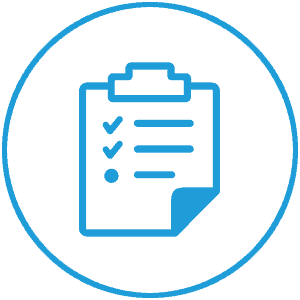 Create Unique Titles and Descriptions
The title tag and meta description are two elements of on-site SEO that are often overlooked, yet can make a huge difference in SERP rankings. Both should clearly describe what content can be found on the page and include keywords related to dental services. The title should be no more than 60 characters long, while the meta description should be no more than 155 characters long.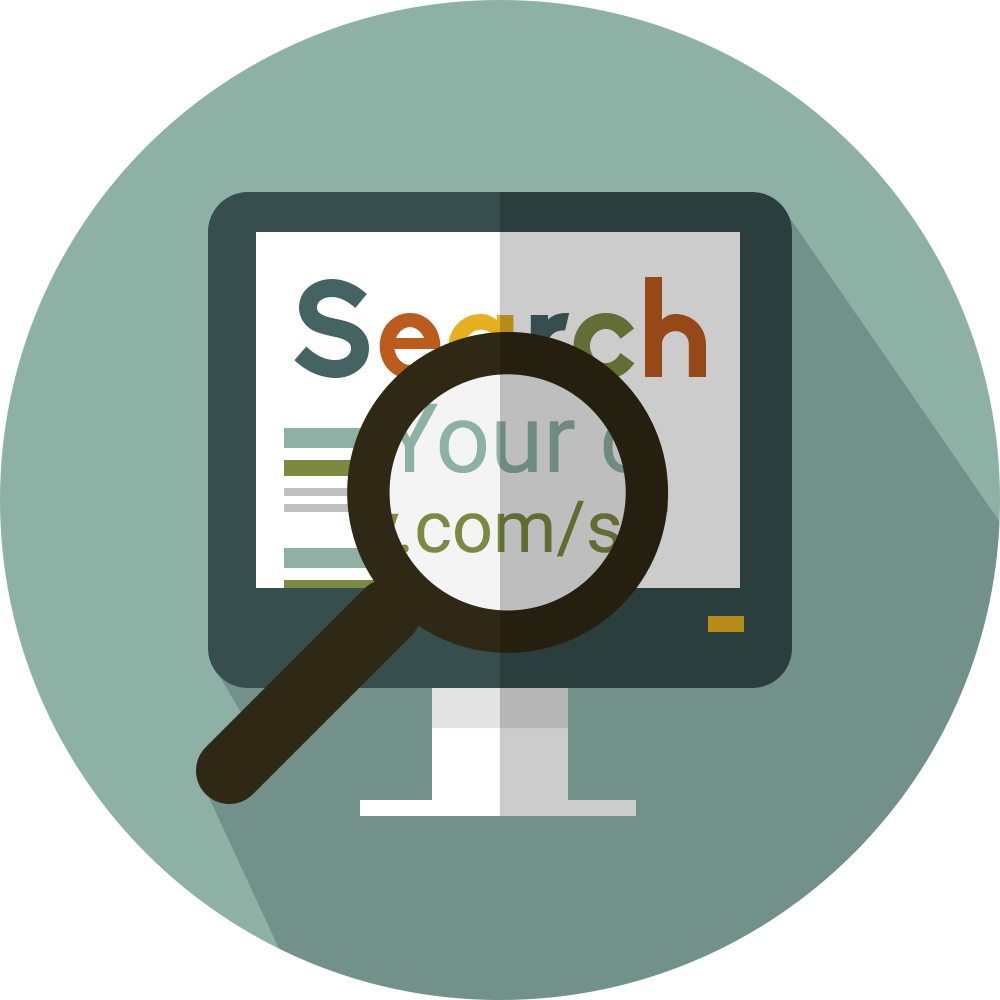 Optimize Your Content with Keywords
Keywords are words or phrases that people use when searching for information related to dental services. When used strategically throughout your content, they can help boost your SERP rankings and draw organic traffic from search engines. Use keyword research tools such as Google AdWords Keyword Planner to determine which keywords are most relevant to your business and incorporate them into titles, headings, URLs, images, and content whenever possible. Just make sure not to go overboard with keyword stuffing; aim for a keyword density of 1-2%.
What Is Dental Off-Site SEO?
Off-site SEO is a type of search engine optimization that focuses on activities outside of your website, such as building backlinks from other websites or getting listed in directories. It also includes things like social media promotion and content syndication. All these activities are designed to increase your website's visibility in search engine results and boost its ranking.
Why Should I Optimize My Dental Off-Site SEO?
There are many reasons why it's important to optimize your off-site SEO, but one of the most important ones is that it can help you get more traffic to your website. The higher your website ranks in search engine results pages (SERPs), the more likely people are to click through to it. This means that if you optimize your off-site SEO properly, you can get more people visiting your site, which can result in more leads and conversions for your business.
How to Improve Off-Site SEO for Your Dental Practice
Here we'll discuss some of the best ways to optimize off-site SEO for dental businesses.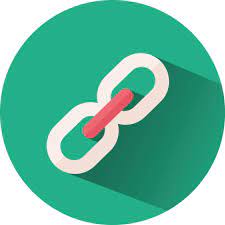 Build Links
Link building is a powerful way to optimize off-site SEO for dental businesses. Link building involves obtaining links from other websites and blogs that link back to yours. This shows search engines that your website is reputable and provides valuable information or products/services related to dentistry. You can build links by networking with other businesses in the dental industry or reaching out to relevant websites and blogs for guest posts or collaborations.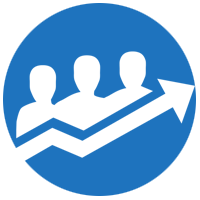 Manage Your Reputation
Another thing you want as a dentist is for potential patients to see negative reviews about your practice online – especially if they're on the first page of Google search results! So, it's important to manage your reputation by responding promptly and professionally when someone leaves a negative review online. Additionally, it's always a good idea to encourage customers who had positive experiences with your practice to leave reviews online as well – positive reviews can go a long way in improving off-site SEO!
Cleaning up your website's link profile
When relevant, reputable websites link back to your site, it establishes your site as an authority on that subject. You should also ensure that all of your links are up to date; dead links will undermine your credibility and ranking.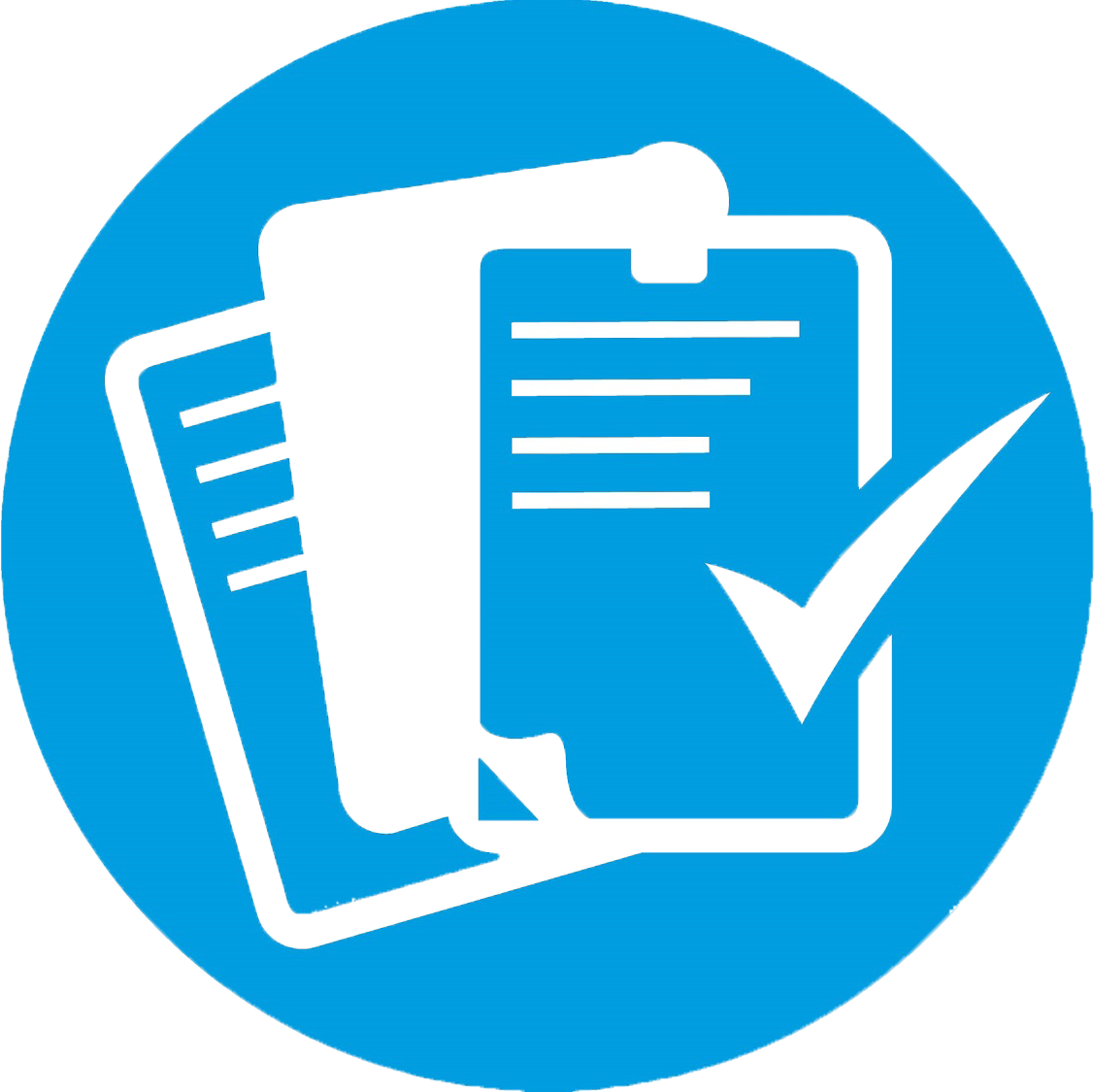 Listings in Dental Directories
Listing your website in directories relevant to your business is a great way to make it easier for people and search engines to find you.
Social Media Integration for your Dental Business
Maintaining an online presence through social media can be beneficial to your company. Sites such as YouTube.com, Twitter, and Facebook can all help you capture the attention of potential clients. Our team can ensure that your social media channels are constantly updated with interesting content.
Major Social Media Management 
It can be tough for you to update your social media accounts on a regular basis, but we do. We can support your company's visibility by offering regular social media updates. Dental businesses like you don't always have time to handle their social media profiles and create content for people to like, comment on, and share, which is why your dental practice should execute a dental SEO marketing strategy that also solves your social media requirements.
YouTube Management and Optimization 
You can utilize YouTube to market your website by creating custom content; if you select this option, we can recommend what type of content to create. Youtube can support your business generate more traffic or website visitors, and each like could turn into a potential patient for your dental practice.
Local SEO For Dentists
The Importance Of Local SEO For Dentists
According to local SEO statistics, 72% of internet users who look up local companies visit stores or organizations within a five-mile radius.
That increases traffic to both your physical presence and website.
Local SEO is the best SEO technique for dentists since it has less competition for rankings due to geographic factors and produces results faster than conventional SEO.
Local SEO Tips For Dentists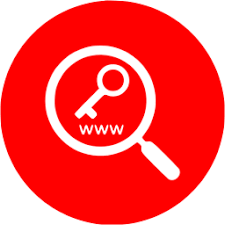 Do some local dental keyword research
It may sound intimidating to research keywords for your dental business, but it can be as easy as typing the terms into Google's search bar. These keywords might serve as the starting point for your keyword research and content strategy because Google automatically suggests related queries. You can even steal competitor's ranking keywords. Produce a comprehensive list using competitor's keywords. Find out keywords you already rank for. Find out keywords your patients use. Prepare a list of target and related keywords. Look at the ranking content when conducting keyword research to try to determine the user intent. When it comes to selecting keywords and creating content, understanding the motivation behind a patient's search is far more important than the exact term. Look at the content that already ranks to understand the intent behind a keyword or phrase because Google is pretty adept at figuring out the motivation behind searches. Create content for your patients that reflects the intent of the keyword after analysing its purpose. Don't limit your search to words like "dentist." With general or short-tail keywords, it can be difficult to determine whether users are looking for a definition, details about the dentistry industry, or a specific dental service. Add some long-tail keywords like "best dentist in Estero, Florida" to your mix since general dentistry terms are also more competitive. Compared to more general searches, long-tail keywords are better at revealing the searcher's purpose.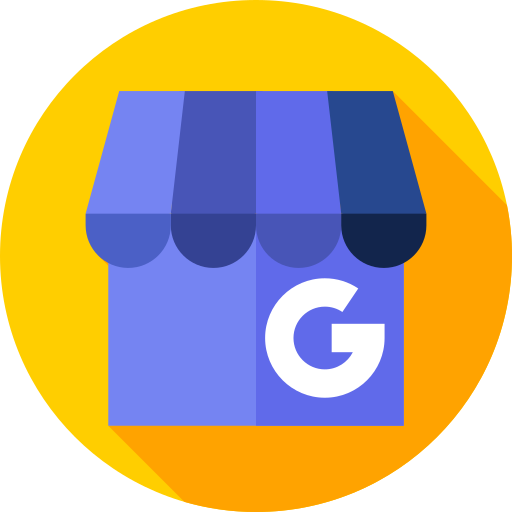 Create your Google Business Profile Page
You become visible to Google as a local business when you create a Google Business Profile (GBP) listing. Once you've verified your listing and added your name, address, and phone (NAP), you'll appear on both Google Search and Google Maps. You must complete all the required fields for your listing to be properly optimised. Include details such as:> Name Phone Address Website Category Hours Description(Mention your USP, client results, and services) If you don't include all the information, Google won't display you, which is not what you want for your patients. Make sure to include your local keywords in this list as well. Your listing is more likely to rank well and show up in Google's local SEO 3-pack, which displays the top three ranking local businesses, if your GMB profile is optimised. Encourage your clients to provide reviews so that you can rank even higher with the proper number of good ones. It will also improve your exposure and trustworthiness in the eyes of Google and regional customers if you list your information on various web directories such as AboutUs and Foursquare.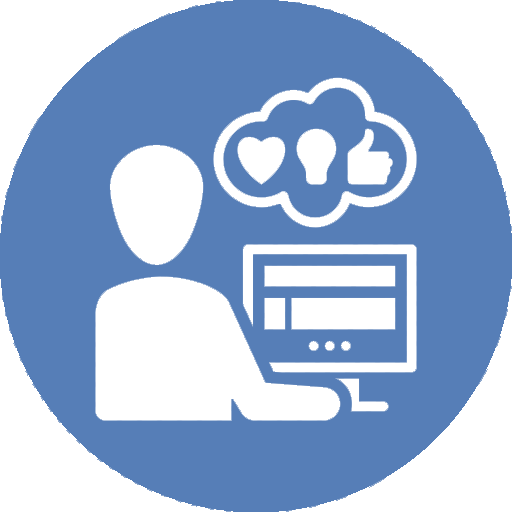 Website UX Optimization
A good user experience is a requirement for any SEO strategy since Google takes user experience (UX) significantly when it ranks pages. Create content pages using Google frequently asked questions to start enhancing your user experience. Your helpfulness and relevancy to searchers will grow if you respond to patient inquiries on a FAQ page. Write stuff as well! Start using social media and blogging. You'll become more visible and credible in your community and become an active participant.
Reach more patients with dental SEO services
With the ever-growing presence of technology in daily life, it is essential for all businesses, including dentists, to take advantage of new opportunities. By utilizing dental SEO services, dentists can drastically increase their patient base by reaching more individuals who are actively searching online for dental services and care. A dental SEO expert ensures that a dental practice will be listed among the top results when someone conducts a Google search, helping to guarantee that these potential patients won't overlook your business. Additionally, with 24/7 accessibility to this service, you never have to worry about missing out on customers.
Why Choose iCubes?
Free Dental Website Analysis
We, at iCubes( a dental SEO expert), are dedicated to offering exceptional results for our clients, and we believe that a comprehensive and in-depth website analysis is the first step. We are so committed to providing a campaign that is specifically tailored to your practice and market that we will begin by reviewing your website and providing customized analysis for free.
Custom Ranking Campaigns
We, at iCubes( a dental SEO expert), do not offer the same dental packages because no two practices or cities are alike. Rather, we customize each proposal to a particular dentist in a particular dental market. And once we start offering dental SEO services to you, we completely devote ourselves to supporting you to outperform the other dentists in your area in terms of performance and ranking.
Real New Patients
Dental SEO services by iCubes ( a dental SEO expert),make it easier than ever to achieve real, tangible results. Instead of wasting time on approaches that may not yield any new patients, our effective SEO strategies can ensure that potential customers can easily find you in their searches. In no time at all, you'll start seeing real growth through an influx of new patients looking for quality care. Put your trust in us for a reliable way to successful online marketing that directly leads to real people seeking out your dental services!
Transparency
Our dental SEO services provide you with the perfect balance of visibility and clarity. With our services, you are never left in the dark about what's working for your website and why – from technical SEO optimization to content-focused campaigns, we make sure that you know exactly what changes are being made and why they will benefit your business in the long run.
Happy Customers iCubes was great to work with. They completed project as requested. Communication was excellent. I will definitely use your services again.
- Moses Nueman - Thanks a lot for splendid work and advice! Nice and prompt communication. Would definitely like to work with you in the future.
- Glib Kozak - It was wonderful working with with iCubes! This is our second time working with iCubes. It's always great to work with someone who knows what they're doing - they communicated well and performed the task efficiently and timely! I will…
- Rachel Leonhart - iCubes did an excellent job for us! Highly dedicated to work and always reachable. Team did provide us with quality work and also did some extra work according to what we had requested. I think you should give a try!!…
- Ramon Sommerhalder -