If you're running a law firm or working in a marketing capacity for one, you're likely already familiar with the importance of generating leads and new business. One way to drive these leads is through a strong online presence, and that's where search engine optimization (SEO) for law firms comes in.
What is Law Firm SEO?
Law firm SEO is focused on improving the visibility of law firms in organic search results. While standard SEO tactics can help to ensure that your law firm website appears prominently, working with a law firm SEO company or expert can maximize your success by optimizing your site for legal searches and taking advantage of the latest trends. Law firm SEO services may include keyword research and selection, content strategy, link building, technical website optimization, and local SEO for physical offices. By leveraging these services, you can improve the online presence of your law firm, build brand awareness and attract more clients. With the right approach to law firm SEO, you will be able to boost traffic to your website and establish yourself as an authority in your field.
Why It's Worthwhile for Law Firms to Invest in SEO Strategies?
A well-executed SEO strategy can help a law firm increase its visibility and reach potential clients, resulting in increased business and revenue. Here are just a few of the benefits of implementing a law firm SEO strategy:
Increased Visibility

: One of the biggest benefits of SEO is that it can help increase a law firm's visibility in search engine results. By optimizing a website for relevant keywords and phrases, a law firm can rank higher in search engine results, making it more likely that potential clients will find them when searching for legal services.

Increased Traffic

: Increased visibility in search engine results can lead to an increase in traffic to a law firm's website. More traffic means more potential clients and more opportunities for business.

Increased Credibility

: A high ranking in search engine results can also help a law firm establish credibility and authority in its field. When a law firm appears at the top of search results, it can be seen as a reputable and respected source of legal services.

Cost-Effective

: SEO is a cost-effective marketing strategy for law firms. Unlike traditional advertising methods, such as television or radio ads, SEO can be done in-house or with the help of an agency and can be scaled to fit a law firm's budget.

Long-Term Results

: The benefits of SEO are not just short-term. Once a law firm's website is optimized, it will continue to rank well in search engine results, resulting in long-term visibility and traffic.

Targeted Audience

: SEO allows law firms to target specific keywords and phrases that are relevant to their services and the audience they want to reach. This allows them to reach potential clients who are actively searching for legal services, rather than relying on a general audience.

Competitive Edge

: A well-executed SEO strategy can give law firms a competitive edge over other firms in their area. By appearing at the top of search engine results, they can stand out from the competition and attract more clients.
Implementing a law firm SEO strategy can be extremely beneficial for any law firm looking to increase its visibility, reach potential clients, and generate more business. By optimizing their website for relevant keywords and phrases, law firms can establish credibility and authority, increase traffic to their website, and ultimately increase revenue. It is a cost-effective and long-term strategy that can give law firms a competitive edge and help them stand out in a crowded market.
How Legal SEO Works?
Legal SEO, also known as search engine optimization for law firms, is the process of optimizing a law firm's website to rank higher in search engine results for relevant keywords and phrases. This is accomplished through a variety of techniques, including on-page optimization, off-page optimization, and content marketing. On-page optimization involves optimizing the elements of a website that are within the control of the website owner. This includes things like title tags, meta descriptions, header tags, and content. By optimizing these elements, a law firm can make sure that the website is easily understood by search engines and is relevant to the keywords they are targeting.
Off-page optimization involves building links to a law firm's website from other websites. These links are considered "votes of confidence" by search engines and can help a website rank higher in search results. Law firms can build links through a variety of methods, including guest blogging, press releases, and social media marketing.Content marketing is another important aspect of legal SEO. By creating high-quality content that is relevant to the keywords and phrases a law firm is targeting, they can attract more traffic to their website and establish credibility and authority in their field. This can include blog posts, articles, infographics, videos, and more.
Finally, Legal SEO also includes Local SEO which allows optimization the website for local search results by including local keywords, meta tags, and Google My Business Listing.
In order to achieve the best results, it's important for law firms to work with a professional SEO agency that specializes in legal SEO. They will have the knowledge and experience needed to help law firms achieve their goals and stay ahead of the competition.
Using Search Engine Optimization (SEO) to Scale Your Law Firm
Law firms that understand the importance of SEO can gain a competitive edge over their counterparts. SEO is effective for lawyers because it allows them to reach a wider audience and increase their online visibility, which can ultimately lead to more clients and higher revenue.
The modern consumer is empowered with the ability to search ratings and reviews of businesses, including law firms. More often than not they're utilizing smartphones or other mobile devices which yields local results tailored to their needs in an instant. As such, it has never been more important for all businesses to pay attention as these ratings and especially reviews now prove essential when customers are making decisions on where to spend their money.
Google holds a dominant market share – up to 95% of all searches on mobile devices, and 87-93% across platforms. As such, leveraging the power of Google My Business is essential for law firms; doing so can lead to increased website visits from potential clients through an improved presence in search engine results or "local pack" listings. It's an invaluable way to boost your 'numbers game'; you'll be able to increase opportunities for new business simply by putting yourself in front of more people who need legal representation.
As an SEO, it's important to consider optimizing for search engines beyond Google. For instance, Bing – the second largest web provider outside of Alphabet-owned companies – offers different opportunities due its user base which skews towards mature audiences with more purchasing potential but slower decision timings. It also has a simpler and less unpredictable ranking system than other providers like DuckDuckGo or Youtube; so if you can crack the code on Bing optimization strategies then your business might be rewarded handsomely.
How to Find an SEO Agency for Lawyers?
Finding the right SEO agency for your law firm can be a challenging task. However, by following these tips, you can ensure that you find an agency that is best suited to your needs:
Research

: Start by researching different SEO agencies that specialize in working with law firms. Look for agencies that have experience in the legal industry and have a proven track record of delivering results.

Check their portfolio

: Look at the portfolio of the agencies you are considering to see the types of clients they have worked with in the past. This will give you an idea of the agency's capabilities and experience.

Ask for references

: Ask the agencies you are considering for references from their clients in the legal industry. This will give you an idea of the agency's reputation and the quality of their work.

Look at their services

: Look at the services that the agency offers and compare them to your specific needs. Make sure that the agency can provide the services you need to optimize your law firm's online presence.

Look for a transparent approach

: Choose an agency that is transparent about their strategies and processes. An agency that is upfront about their methods and is willing to share their approach is more likely to be trustworthy.

Check their certifications

: Check if the agency is certified by Google or other reputable organizations. This will give you an idea of the agency's level of expertise and knowledge.

Cost

: Compare the costs of the different agencies you are considering and choose the one that offers the best value for money.

Communication

: Look for an agency that is easy to communicate with and responsive to your needs. Choose an agency that is willing to work with you to achieve your goals.
By following these tips, you can find an SEO agency that is best suited to your law firm's needs and that can help you achieve your online marketing goals.
The Success story of our law firm SEO client.
+4175%

Form submissions & calls

$5k/mo

Traffic value growth

+3776.85%

Organic traffic

+434.47%

Ranking keywords
Bottom Line
SEO services for law firms are crucial to increase their visibility and reaching potential clients. By optimizing for search engines, law firms can increase their visibility, reach more potential clients, and ultimately generate more business. To achieve these goals, law firms should work with experienced SEO professionals who can help them optimize their online presence and improve their search engine rankings. With the right SEO strategy and implementation, law firms can improve their online presence, increase their visibility, and ultimately generate more business.
Happy Customers iCubes was great to work with. They completed project as requested. Communication was excellent. I will definitely use your services again.
- Moses Nueman - Thanks a lot for splendid work and advice! Nice and prompt communication. Would definitely like to work with you in the future.
- Glib Kozak - It was wonderful working with with iCubes! This is our second time working with iCubes. It's always great to work with someone who knows what they're doing - they communicated well and performed the task efficiently and timely! I will…
- Rachel Leonhart - iCubes did an excellent job for us! Highly dedicated to work and always reachable. Team did provide us with quality work and also did some extra work according to what we had requested. I think you should give a try!!…
- Ramon Sommerhalder - Great help, very experienced in SEO and approaches it the right way. Will be working with more in future.
- Eric Boler - iCubes team were very responsive and helpful in pulling, categorising and delivering some data for a search volume analysis project. Quick turnaround, feedback implemented well. Recommend for other projects.
- David Chase - Great Job, thank you again for your dedication and commitment to the projects. A++ Kudos! Well done. This agency is highly quality oriented. Love to work with them. More work is coming for you guys!
- Big Nerd Marketing - Amazing technical skills, great communication, and was able to build exactly what we needed on a consistent basis. It was a phenomenal experience working with iCubes. Thank you very much, our entire team appreciates your work!
- David Rein -

Very happy with the whole process. Communication and quality of work was exactly what you'd hope for from a remote team. Great work, highly cooperative team exactly what I was looking for. Happy with their excellent results. Thanks again for…
- Matthew Nystrom -

This was a complicated website build with lots of communication back and forth. It was completed well, on time and within budget. We do a ton of work together and it is always top 5-star quality. Congrats and job well…
- Jeff Giesener (ShoppeSimpleNetwork.com) -

Excellent customer service and and quality work ever since! Great product! They built my website beautifully. Will definitely do business again. Communication was great, highly impressive work done right on time. Wonderful experience all the way around!
- Jay Thomas -

Vaibhav and his team are the "elite" of entrepreneurs. They have delivered EXACTLY what I've requested and work faster than I can provide them with work. His teams "bandwidth" is unlimited and I highly suggested you know exactly what you…
- Andy Nguyen -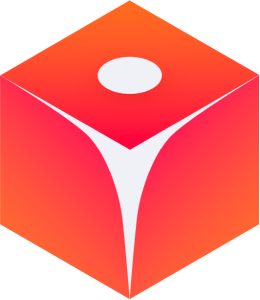 We've driven over
789876
leads for clients.
Discover how we can help your business grow.