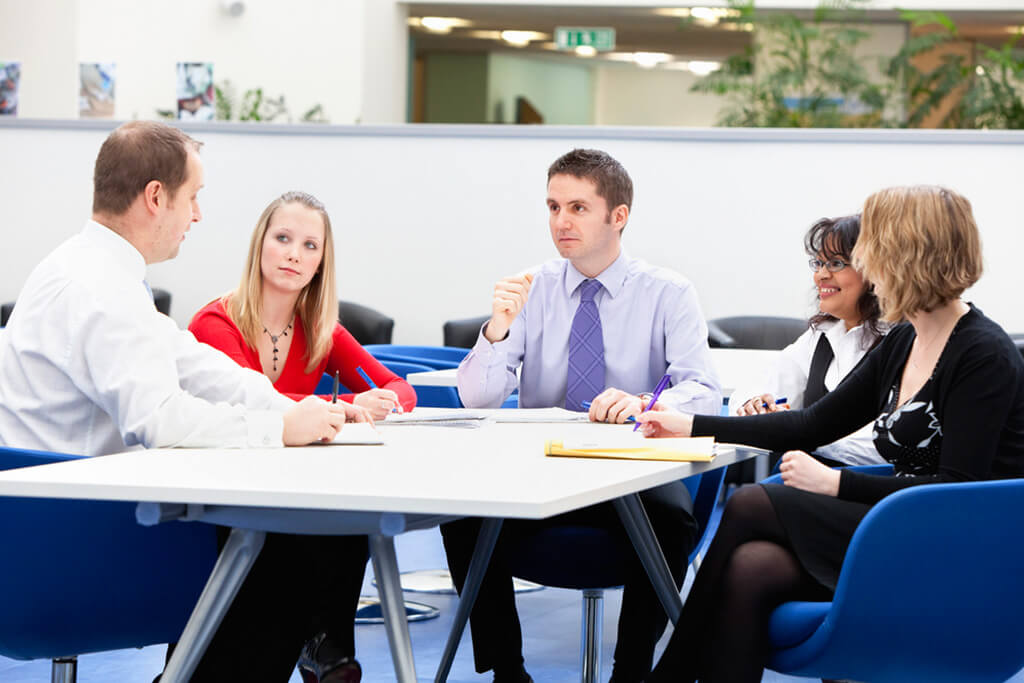 What is the key to get top ranking on Google?
Key To Get Top Ranking On Google
Search engine optimization is the key to get a hike on Google. Now a days it is not only sufficient to create a website but also to be more popular is important to get a lead. Who doesn't want lead? Everyone needs. So for getting a lead it is important to do SEO with all manners.
I m going to introduce some crucial and pivotal points for better SEO, are as follows…
Without SEO there is no meaning of site making if no one visits your site you will not be able to have leads and it will not rank until and unless you do Search optimization.
For SEO both On Page and Off Page activities are important as both are wheels of SEO without any one magic will not happen, you will not gain good results.
Sometimes you do not know that you are working for your competitors', if you are doing this then stop it right now because you are giving them a chance to survive on Google more than you and it will have inverse impact.
Do Not Go For Duplicate Content
Write some original and justified content according to your website otherwise Google will charge penalty for duplicate content.
Sometimes you try to make some unnatural sentences then it may result into penalty. So beware of it because if you got a penalty for it you will not rank on Google.
Unnecessary Keywords Stuffing
Google has made some rules and regulations for keyword stuffing in content but if you cross the limit then you will have penalty.
Do not breach the line of keyword density as it should be of 3-4% only otherwise you can have hazard of penalty.
If you are putting your links on irrelevant sites then Google will charge penalty. Go for relevancy that will only give you the hike on page ranking.
You should create title and description within their stipulated word length to get better results as title should have 60-70 characters and description is of 150-160 characters. It is must to have keywords in title and description.
URL that you have created should be Search engine friendly, should give the information about the respective page.
Snippet is a eye catching factor as it has star ratings and reviews in it that are able to tell the whole story about the site whether it is popular or not so you always work to build up rich snippets.
Up to this time too many updates has come about the SEO rules and regulations as panda, penguin, hummingbird and pigeon. All the updates have different scenarios you should have knowledge about them.
Image optimization is miracle to reduce bounce rate and bounce rate is related to Google ranking. Sometimes what text cannot do but an image can do it has too many features as image name, image caption (this is most readable part), alt tag, image size (should be small to have ease in downloading) etc.
Guest blogging is the infallible remedy to boost up traffic of site. This is like a win-win situation as you write on others blog and other will do the same.
Rather than to put your precious time on doing too many bookmarking you should go for high page ranking sites for bookmarking, will save your time and efforts both with stunning results.
A Newcomer Should Have Passions
If you are new in the field of SEO then have some sangfroid attitude because it takes time in trust and authority making.
Online relation making should not be expensive.
Have Assistance Of Google
Have Google's assistance via their webmaster guidelines
Set up Google analytics to handle the website traffic like users and keywords they used to have a visit on it.
Use and setup this tool to analysis about your websites like keyword ranking and how we are getting are links.
Never Make Low Quality Links
By creating low quality links you can loss your ranking in fact low quality link making is sheer wastage of time and efforts.
Long Tail Keywords = More Traffic
Create long tail keywords to get better results and traffic and have a chance to rank on Google.
Create Separate Page For Every Targeting Keywords
To have better response of visitors make separate page for every targeting keywords.
Send Links To Relevant Places
If you have made link for relevant place then the chances to get backlinks increases automatically.
Write Articles And Press Release
Article writing and press release are convenient option for building online relation and making a good clique.
Get In Touch With Blogger
When the popular people will get connected with you then there is a possibility to have links and comments from them.
Thin Content = Fall On Google Ranking
Thin content will reduce your chances of hiking on Google so use proper and accurate content.
Give h1 and h2 tag for heading on each page of website.
Put sitemap on website for better ranking on Google, use sitemap generator tool for it.
Do not imitate title it should be unique otherwise webmaster will show error of duplicate content.
.htaccess file will redirect all URL without www to www automatically so user will come on original site.
Use canonical tag so that duplicate pages reference to source pages or originating pages.
Quality Content = Quality Visitors
A well written content decrease the bounce rate that will increases rank on Google and good ranking will increase quality visitors.
Find out what the highest ranking keyword is and put your efforts to have complete knowledge of both on page and off page activities to get higher ranking.
Time is money so do not delay start doing SEO as soon as possible because it can takes days and even months to rank on Google.
SEO Will Not Deliver Quick Results
Instantly, SEO does not give result it will take time to get hit on Google sometimes it may takes months to have a spectacular ranking.
Same Strategy Does Not Work
It may happen that same strategy for two sites does not work because of different variables.
Keywords play a pivotal role for ranking so make them in an impressive and eye-catching manner and improve them.
Start doing smart work rather than hard work, use sale strategies to attract the visitors to get lead. Do not be disheartened as castle does not build in a day.
Create Visitor Friendly Content
Your priority should be to make visitor understandable and interesting content to get engagement rather than a well content to rank on Google because it will convert engagement into conversion.
Get Authorization Of Your Content
Linking your Google+ account to your content improves both rankings and CTR (click-through-rate).
Weak Content = Low Ranking
If your content is weak then it does not deserve to get 1st rank on Google, use quality content to persuade.
Make Stats/Charts/Graphs/Infographics  
Sheer plain content will not create effectiveness use some stats, graphs and infographics to create the interest of visitors.
Marketing Content Means Hike In Linking And Sharing
Content without marketing will make people struggle to find it, and if they can't find it they can't link to it or share it.
Maintain Keywords With Commercial Perspective
You want visitors who are willing to spend money instead of those who are just on your site for information.
Get Backlinks From Relevant Source
Relevant backlinks will signal that your site is also relevant to have trust on it.
Existing Relationships Are An Instant Source Of Backlinks
Some of your suppliers, partners and customers will link to your site if you ask them to do so.
Backlinks Should Be Branded
Backlinks from branded site like www.companyname.co.uk represents to Google that your site deserves to be on good ranking.
Register For A hrefs Or Open Site Explorer
By doing this you can get extensive backlink data for your site and also your competitors' sites.
Use Content Linking For Every Page To At Least One Page
Content linking is helpful in providing extra and needful content about the site, sometimes about blogs, articles and press release.
Remove Unnecessary Outbound Links. 
Link only those pages on other site on which you have a confidence that it will be helpful and needy for visitors.
Leave Your Comments On Relevant Websites And Blogs
It will enhance your trust and goodwill with visitors and site owners.
Use Your Website For Trust And Relationships Making
Having more relationships means more people rely on you so definitely they will link to you and will buy from you.
Add Your Address And Phone Number To Every Page Of Your Website
This builds trust and improves rankings if you're targeting keyword phrases that contain your city name.
Make Clique For Similar Keywords
Group similar keywords and work for all of them to rank on Google will save your efforts.
Be The First To Have Popular Keywords
Fetch popular keywords first than your competitors will reflect into more traffic and engagement of visitors.
Scrutinize About Keywords Of Competitors
Use some Google tools like Ahrefs to have idea about your keywords as well as your competitor's keywords as Alerts > New keywords > Add alert > enter competitor's domain > set report frequency > Add
Use Assistance Of Google's Related Searches To Have Idea About Keywords
If you search for something on Google then you can have a list of keywords and can have the idea from it about the related keywords.
Search For Questions And Reply Them
Reply for relevant questions on question answer site like Quora, write a better content and get an idea of keywords and chance to have better online relationship to have strong backlinks.
Make A Call To People To Build Online Relationships
Phone call is a considerable factor rather than Email, call register in mind but mail can be forgotten easily.
Tell Clients To Leave Reviews On Google+ And Local Directories
Positive reviews will make your Google ranking on Google's local listing and directly they can access it.
Create classified ads to be more accessible by visitors and this is good option to be more popular for making traffic.
Google has a tool to create ad on Google that will show in organic searches  that will help in injecting traffic on site and can give the details of your site.
If you have changed your url and still not redirect your old url on the new made url then links pointing to the old will be waste.
Set-Up A Useful 404 Error Page
Linking to your best content from your 404 page means that visitors who see it are less likely to leave your site.
Boost Up Your Website's Loading Speed
Use Google's site speed tool and implement the recommendations that they give you.
Use Trustworthy Web Hosting Company
Site's keyword ranking can be decrease if your site is continuously not accessible.
Regularly Backup Your Website
Whenever we loss our data it can result into loss in ranking too because Google remove the sites that won't load.
Keep Pace With SEO Trends And News
Read sites such as Search Engine Watch, Search Engine Land and SEOmoz.
Ask Many Questions To SEO Consultants
If you're going to hire someone, you'll be taking less of a risk if you know a lot about them and their strategies.
Engage With Your SEO Consultant
Have more and more knowledge about SEO, when more people know about your site you will definitely have good results.
Optimise Your Website For Mobile Users
Make your site smartphone and tablets optimized for easily access and should be clear and simple.
Check Browser And Screen Resolution Compatibility
Your site needs to render correctly in every web browser (Chrome, IE, Safari, etc.) and screen resolution (1920×1080, 1366×768, 1024×768, 800×600, etc.).