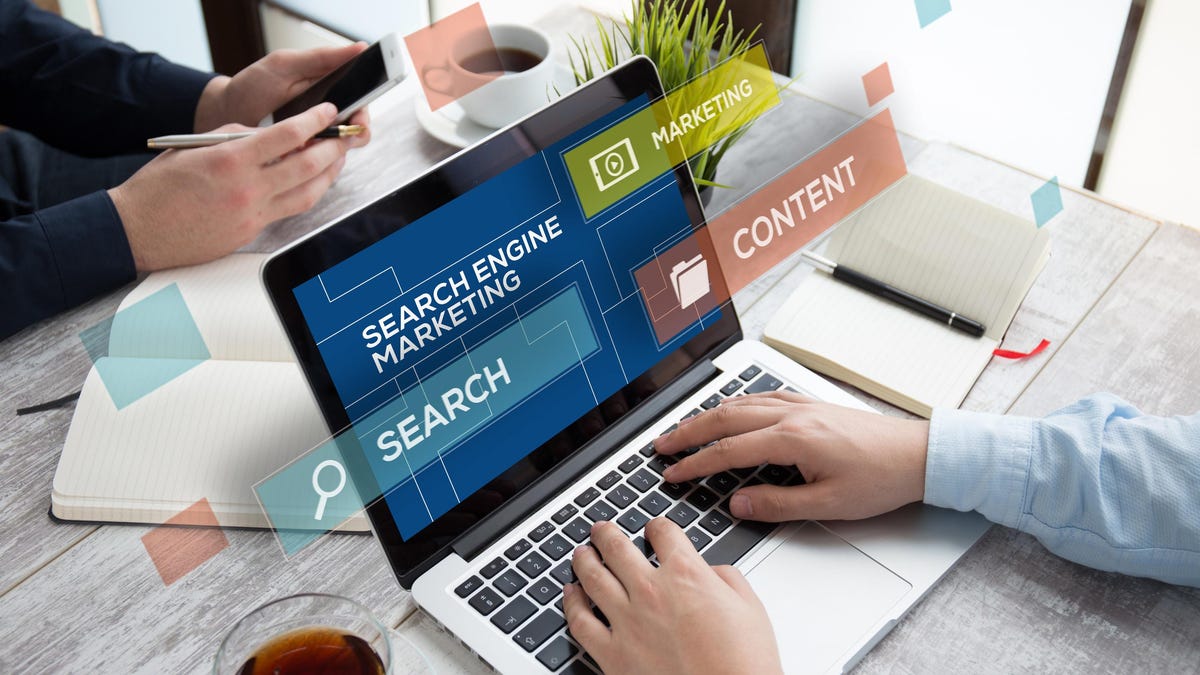 How To Do SEO In Budget 
SEO can be a daunting task for small business owners who are already working tirelessly to keep their businesses afloat. But it's important to remember that SEO doesn't have to be expensive – there are plenty of things you can do to improve your website's ranking without spending a cent. In this blog post, we'll outline some simple and affordable small business SEO tactics that will help these business owners to get their websites ranked higher. So if you're looking for ways to improve your SEO without breaking the bank, read on!
What Is Small Business SEO?
Small business SEO is the process of optimizing a small business' website and digital presence in order to improve its visibility and ranking in search engine results pages. This can be done through on-page optimizations (such as improving a website's metadata, title tags, and content), off-page optimizations (such as building links back to a website from other websites), and much more tactics that we will discuss in this post.
Should Small Businesses Rely On SEO? 
There is no direct answer to this question, as the effectiveness of small business SEO will vary depending on the specific business and its industry. However, in general, small businesses should certainly consider using SEO as a way to improve their online visibility and attract more customers.
SEO is a cost-effective way to improve your website's ranking on search engines, which can lead to more traffic and conversions. It also helps to create a stronger online presence for your business, which can lend credibility and trustworthiness among potential customers. In short, SEO is a valuable tool that small businesses should not overlook.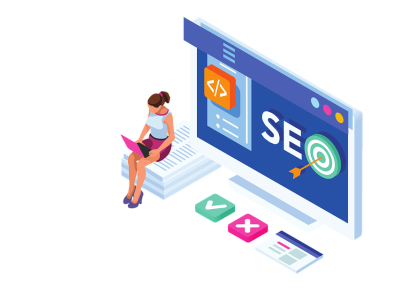 SEO Plan for Small Business
Now we will outline a simple SEO plan for small businesses that you can use to rank your website higher in search engine results pages. So without further ado, let's get started!
Find Easy-to-Rank Keywords
As a small business owner, you may be wondering how to go about finding easy-to-rank keywords for your website. One method is to use keyword research tools such as Google AdWords Keyword Planner and Moz Keyword Explorer. These tools will allow you to see which keywords are being searched for most frequently, and they also provide insights into how difficult it may be to rank for certain keywords. Another approach is to simply brainstorm a list of potential keywords yourself. Once you have a list of potential keywords, you can then use Google's 'related searches' feature to generate even more ideas. Finding easy-to-rank keywords is an important part of any small business SEO or Search Engine Optimization strategy. By using the methods outlined above, you can save yourself a lot of time and effort while still increasing your chances of success.
Address your Technical SEO Issues
Technical SEO can be a complex and time-consuming process, but it is essential for small businesses that want to rank high in search engine results. There are a number of common technical SEO issues that can impact small business websites, including incorrect redirects, broken links, duplicate content, and missing alt tags. You should check and address all these issues. Fortunately, there are a number of affordable SEO services that can help small businesses to fix these issues and improve their search engine ranking. 
There are a few simple things you can do to optimize your pages.
First, use keywords in your titles and descriptions. This will support search engines like Google to understand what your website is about and index it accordingly. Use relevant keywords throughout your content to improve your chances of showing up in relevant searches.
Another important optimization tip is to use anchor text. This is the text that is visible when someone links to your website. Use keywords in your anchor text to improve your chances of being found by people searching for those terms.
Lastly, add alt text to your images. This helps search engines index your images and associate them with your content. Include keywords in your alt text to improve your chances of appearing in image search results.
By following these simple tips, you can improve your small business website's ranking and get more traffic from potential customers.
Optimize your Google Business Profile
Another effective small business SEO strategy is Google Business Profile Optimization. As a small business, it's important to make sure your Google Business Profile is optimized in order to attract and retain customers. Check the below-mentioned tips on how to do so: 
First, ensure your business information is up-to-date and accurate. Include your business hours, address, and contact information so that potential customers can easily find you. 
Next, add some photos and videos to your profile. Customers like to see what they're getting before they commit to doing business with you, so make sure to showcase your products or services in the best light possible. 
Finally, keep your profile updated by regularly adding fresh content. This shows potential customers that you're an active and relevant business, and it will help you maintain a top spot in search results. By following these simple tips, you can ensure that your small business is properly represented on Google.
Focus on getting a review
Reviews are one of the key factors that Google uses to determine your business's ranking in search results, so the more reviews you have, the higher you're likely to show up. But businesses often struggle to get reviews, especially if they're new or don't have many existing customers.
There are a few things you can do to increase your chances of getting reviews: first, make it easy for customers to leave reviews by providing links and instructions on your website and in email communications. You can also reach out directly to customers who had a positive experience and ask them if they would be willing to write a review. And finally, offer incentives for leaving reviews, such as discounts or entering customers into a contest. By taking these steps, you can give your Google Business profile a boost and help attract more customers.
Get backlinks from relevant websites
Another small business SEO strategy is to acquire backlinks from relevant sites. 
Directory Listing: There are numerous online directories where you can list your small business website. Many of these directories are free, while others may charge a listing fee. When choosing a directory, be sure to select one that is relevant to your industry or niche. For example, if you own a pet store, you would want to list your website in a directory that focuses on pet-related businesses. By doing this, you will ensure that your website is being seen by people who are interested in what you have to offer.
Business Listing: Similar to online directories, there are also many business listing websites where you can add your small business website link. These websites typically allow you to provide detailed information about your business, such as a description, contact information, and business hours. In addition, many of these websites also allow customers to leave reviews, which can help to boost your credibility and attract new customers.
Social Media Profiles: Make sure to add your small business website link to all of your social media profiles. This will help to increase the visibility of your website and attract new visitors. 
Promote your content on social media
If you're a small business owner, promoting your content on social media is essential to driving traffic to your website and generating leads. But with so many different strategies and platforms to select from, it can be tough to know where to begin.
One of the most effective ways to promote your content on social media is to use affordable SEO services for small businesses. These small business SEO services providers will create and publish attractive content on your website as well as promote it on different social media platforms.
Do Better Than Your Competitors
Firstly, discover your Top 5 competitors. Find out what they are doing. Check their website optimization, content quality, backlinks created, website structure, ranking keywords, and more. Based on all these parameters, create your unique and better strategy to outrank your competitors.
Monitor your website's SEO performance regularly
It is essential for small businesses to monitor their website's SEO performance on a regular basis. There are a number of free and paid tools that can be used to track keyword rankings, organic traffic, and backlinks. By monitoring this data, businesses can get an idea of how their SEO efforts are paying off. They can also identify any areas where improvement is needed. By regularly monitoring their website's SEO performance, small businesses can ensure that they are making the most of their online presence.
Make use of free online tools and resources
There are a number of excellent, free online tools and resources that small business owners can use to improve their SEO. Some of the most popular ones include Screaming Frog, Siteliner, Seobility, Search Console, SEO Minion, Moz, Google Analytics, and Dareboost.
Each of these tools offers unique and valuable insights into how your website is performing from an SEO perspective. They can help you identify areas for improvement, track your progress over time, and troubleshoot any issues that may be causing your website to rank poorly in search engine results pages.
Final Thought
SEO is a very important tool for small businesses looking to succeed online. By following the tips in this blog post, you can create and boost the traffic and sales of your business. If you need help getting started or want more information on how we can help your small business succeed, book a free consultation with us today! We offer affordable SEO services for small businesses that are looking to take their online presence to the next level. Contact us today to learn more!